Wine
Chardonel
(resembles Chardonnay)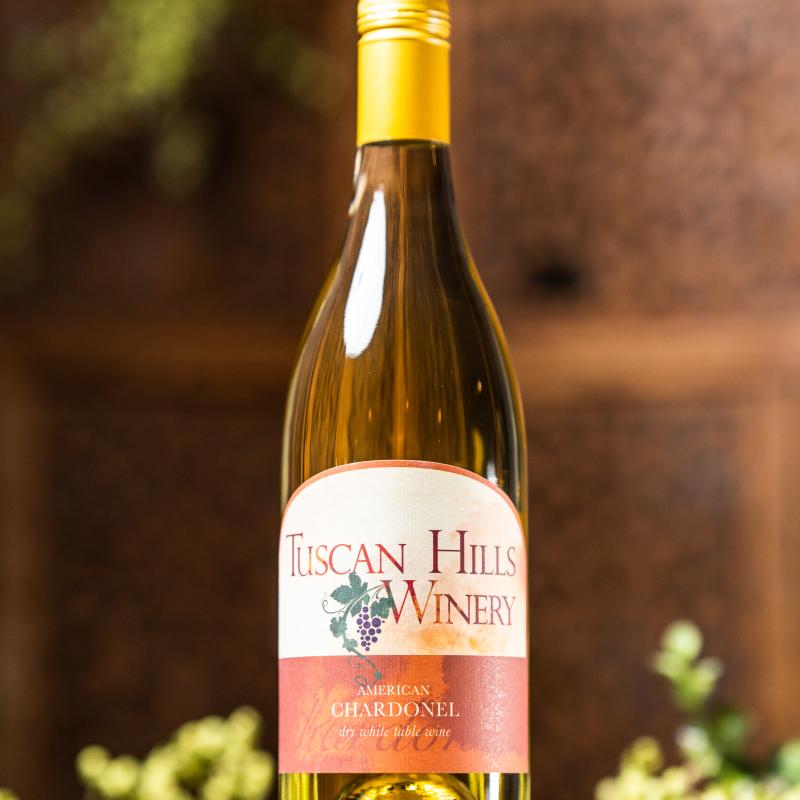 A dry, full-bodied wine with a balanced, clean finish. Has aromas of pear, lemon, apple and light touches of vanilla and butterscotch. Slightly oaked giving it a hint of buttery aroma and mouthfeel.
Andiamo!
(resembles Sauvignon Blanc)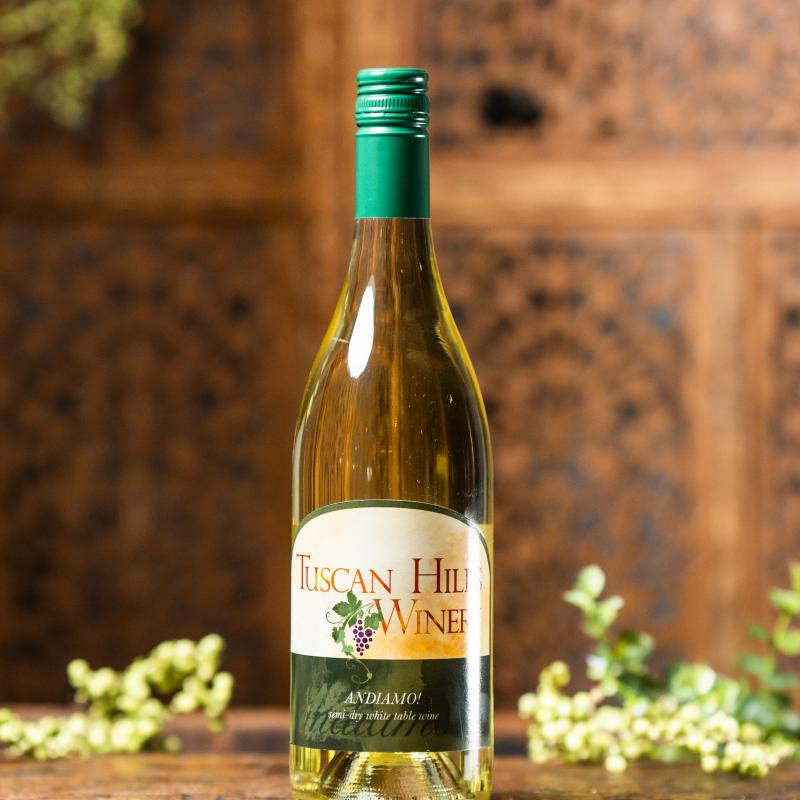 An off-dry medium-bodied wine made with Seyval Blanc and Cayuga grapes. Features pineapple, tropical fruits, lemon and pear aromas. Andiamo means "Let's Go!" in Italian, pointing out the crispness of this wine.
Vignoles
(resembles Riesling)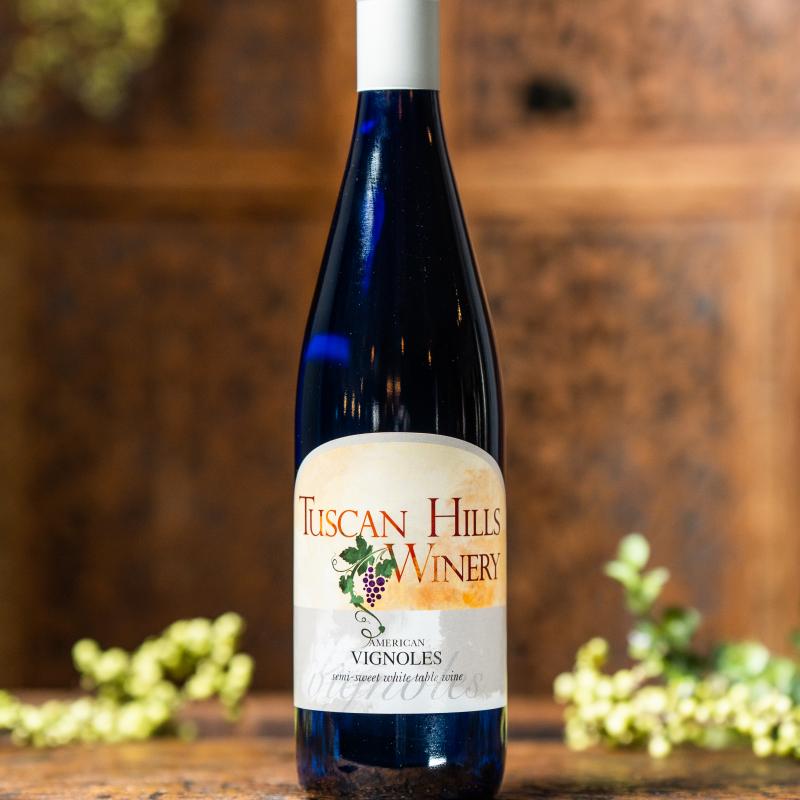 A medium-sweet wine displaying a little spiciness and a big fresh fruity flavor; pineapple, crisp green apple, grapefruit and light spices with a hint of vanilla.
Tuscan Day
(resembles Muscato)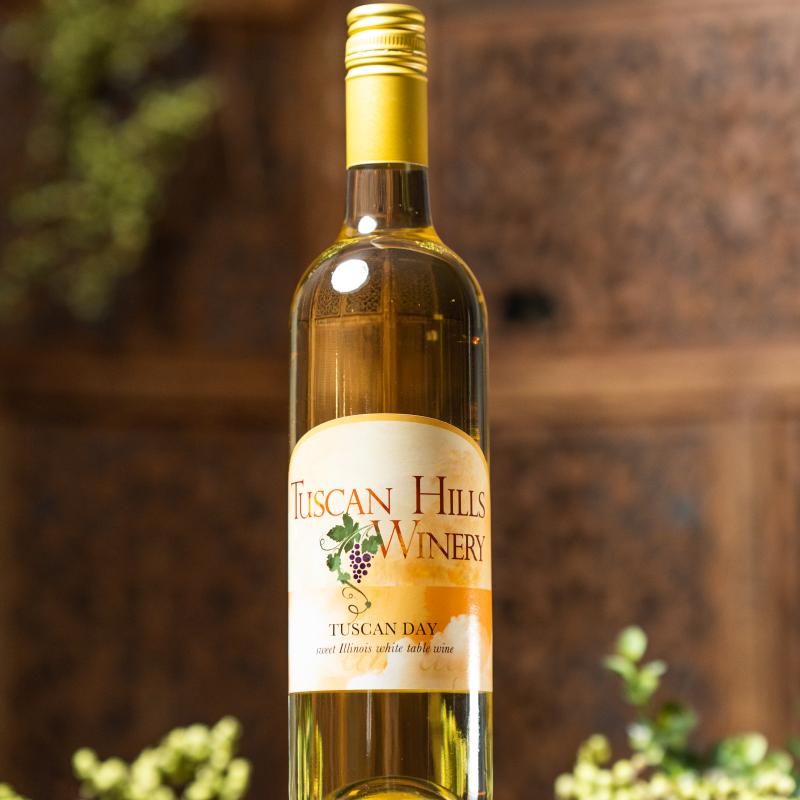 A sweet Niagara wine with intense peach, apple, pear, and citrus aromas. We've found interesting pairings with Gouda cheese and whole wheat crackers. A favorite with fans of late-harvest wines.
Pretty in Pink
(resembles White Zinfandel)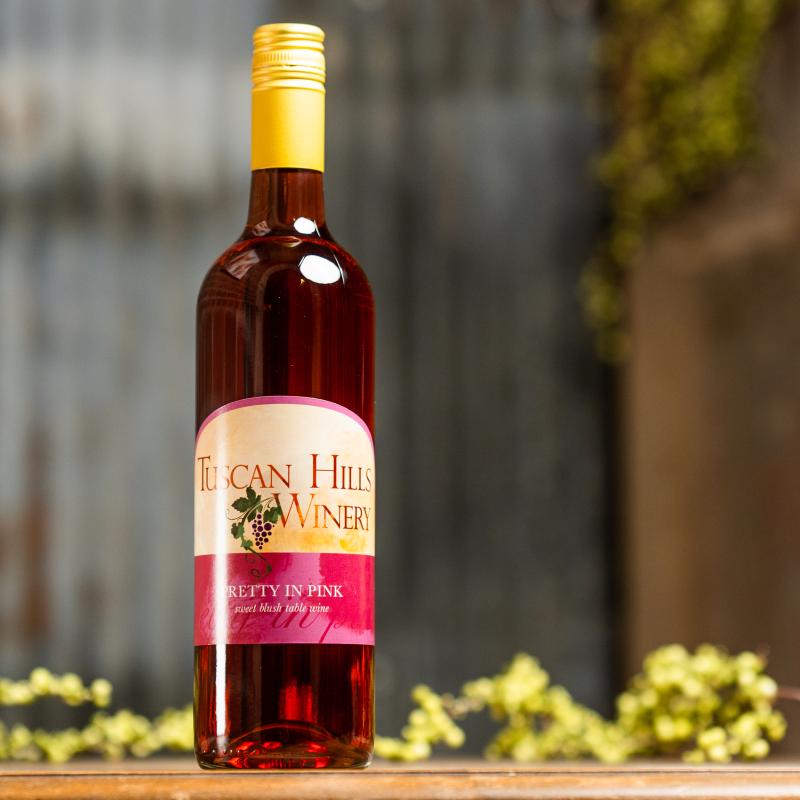 On of our best-selling wines! A full-bodied, sweet blush wine with a bold strawberry flavor. Enjoy the aromas of Concord and Pink Catawba grapes, plus cherries, roses and a candied-fruit medley. A great dessert wine or party wine all on its own.
Dry Rosa
(resembles Italian Rose)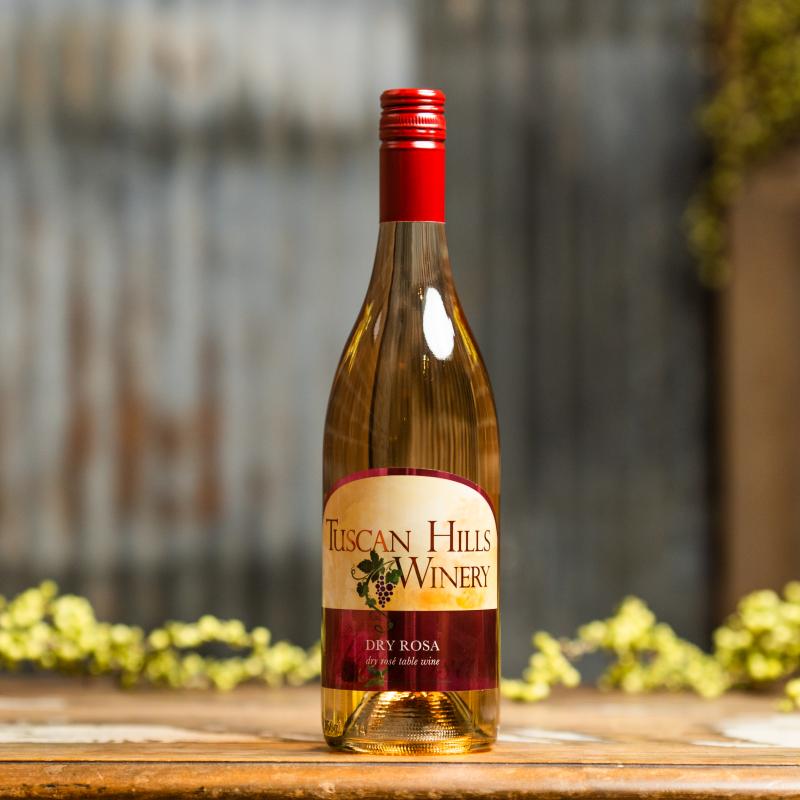 Light, crisp, and refreshing, Dry Rosa features delicate pomegranate fruit notes with traces of tart cherry and salted watermelon while the finish hints of dry peppercorns.
Chambourcin
(resembles Pinot Noir)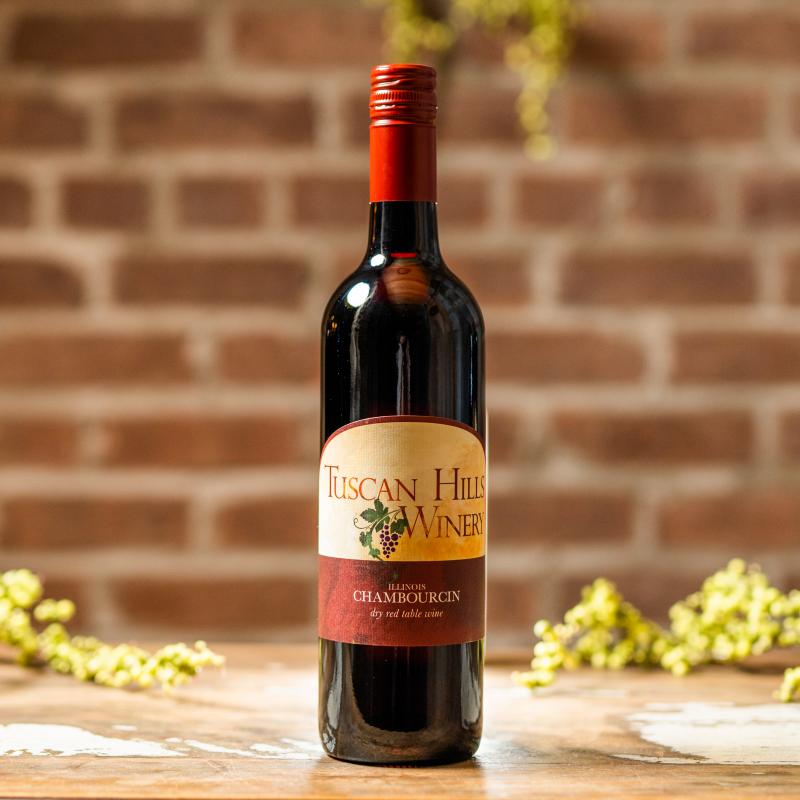 A complex dry red wine with black pepper, raspberry, strawberry, cherry, roses, cedar and vanilla aromas. Medium-bodied, slightly crisp, and a lingering finish.
Starry Night
(resembles Norton)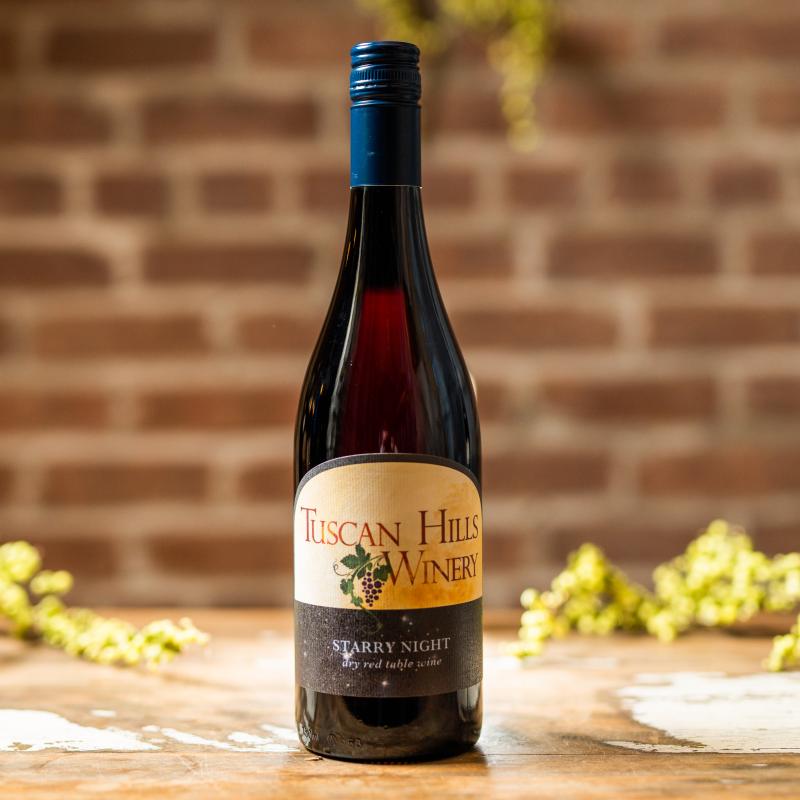 A tannic Norton with aromas of currant, blackberry, elderberry, and a little vanilla from toasted French oak. A noticeably softer take on a rich dry wine. Deep purple-red in color, full-bodied, and precisely balanced with a long finish rich in fruit.
Sweet Sicilian
(resembles Red Blend)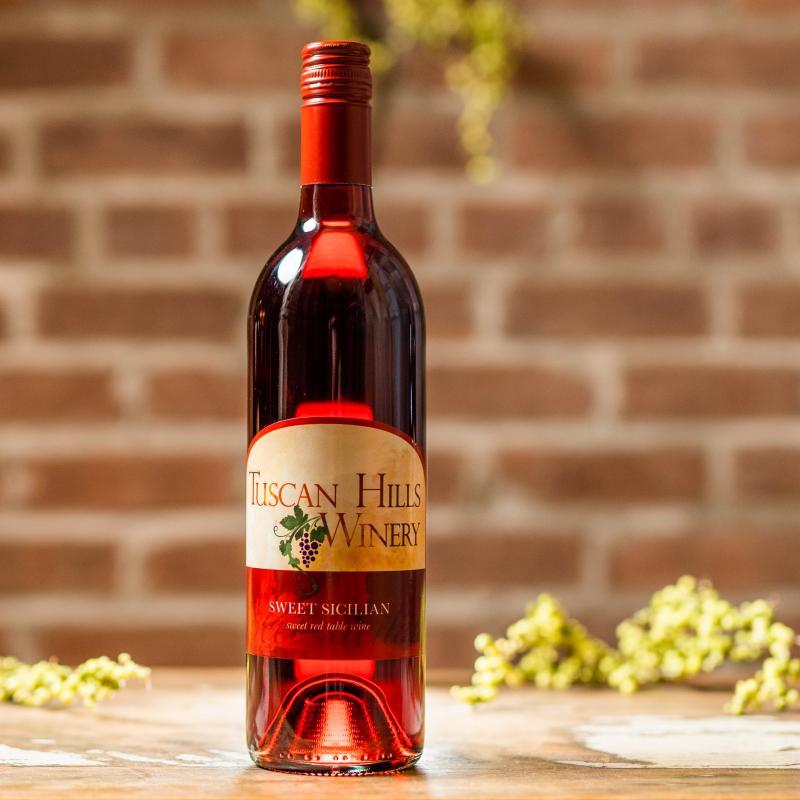 A smooth, medium-sweet red wine with plum, red berry, and black cherry aromas. Medium-full bodied, with a warm, fruit-dominated flavor, medium-long finish.
Tuscan Night
(resembles Blackberry)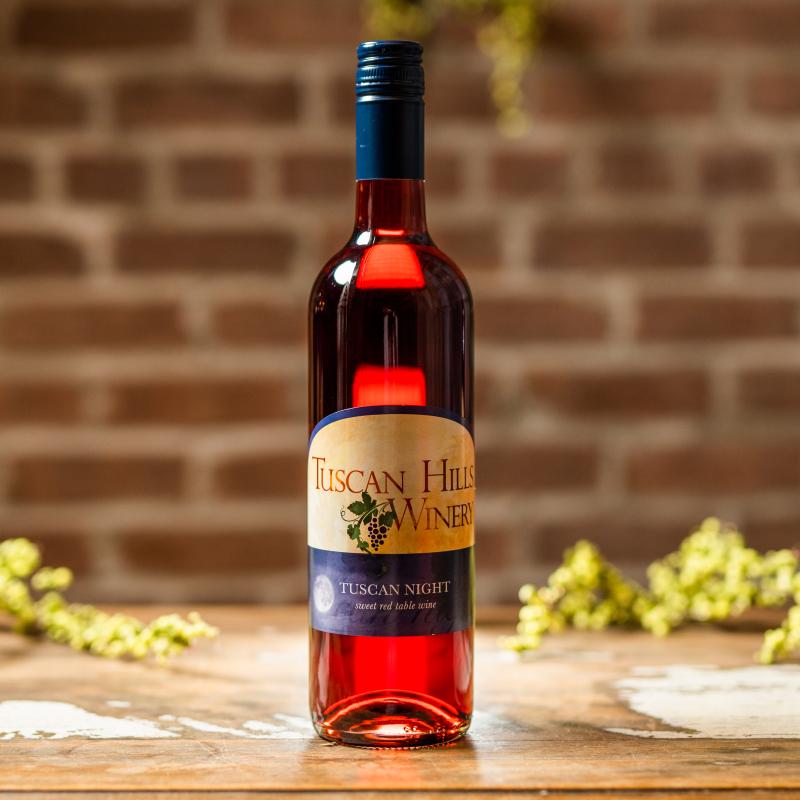 Very sweet, extremely smooth, and full-bodied, with rich Concord grape aromas plus raspberry and red cherry flavors. Tastes like Grandpa's blackberry wine.
Other Drinks
Domestic Beers
Budweiser, Bud Light, Michelob Ultra, Coors Light, Miller Lite, Busch Light

Craft Beers
Blue Moon Brewing, Bell's Brewery, Shiner Beer, Founders Brewing, Goose Island
Brewery
$6.00 Cocktails
Vodka, Jim Beam, Malibu, Jose Cuervo, Southern Comfort, Seagrams 7, Captain Morgan, Bacardi, Margaritas, Fireball
$7.00 Cocktails
Crown Royal, Maker's Mark, Woodford Reserve, Titos Vodka, Jack Daniels, Disaronno, Wheatley Vodka, Bloody Marys
Wine Slushies
Seasonal – Flavors vary monthly
Sparkling Sangria
Featuring Peach or Raspberry sangria served over ice - order by the glass or by the pitcher!
Also available to make at home.
Caramel Apple Sangria available September 9 - Thanksgiving weekend.
Soda, Tea & Lemonade
Coke, Diet Coke, Sprite, Gold Peak Tea, Minute Maid Lemonade and Barqs Root Beer